How do you know if opening up is right for you?
How do you tell your partner that you're interested in ethical/consensual non-monogamy?
What's the difference between swinging and polyamory?
What if you want a different ENM arrangement than your partner (e.g. they want to swing and you want to explore polyamory)
Sex Goddess & Erotic Educator Taylor Sparks joins us to share her experience and advice. She is the founder of Organic Loven, the largest BIPOC owned online organic intimacy shop & works to improve sex lives around the world.
You can check out her YouTube channel and follow Taylor on her Instagram, Facebook, and Twitter accounts.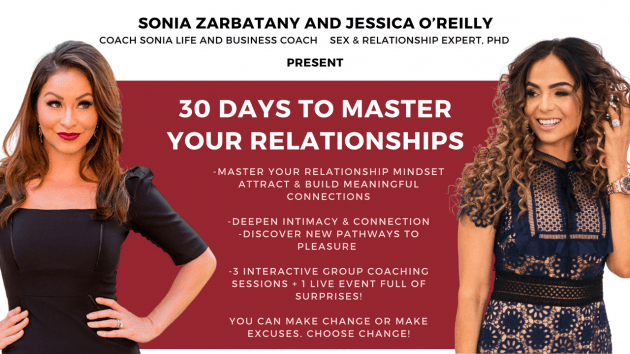 We're also excited to announce a new program for 2022: 30 Days to Master Your Relationship!
4 Group coaching sessions
Week 1: Relational Values & Blueprint
Week 2: Emotional & Relational Communication
Week 3: Bedroom Mastery
Week 4: Re(Ignite) The Spark + Ladies Night Event in Montreal
If you've got questions or topic suggestions for the podcast, submit them here. As well, you can now record your messages for us! Please record your message/question in a quiet room and use your phone's headphones with a built-in mic if possible.
And be sure to subscribe on Apple Podcasts, Spotify, Podbean, Google Podcasts, Amazon Music & Stitcher!